Cheap Printing
What does "Cheap printing" really mean?
Having now been in the printing business for many years, I am – thankfully not often, – told by clients, mainly new clients, that they can get cheap printing, or get their printing done more cheaply than we can.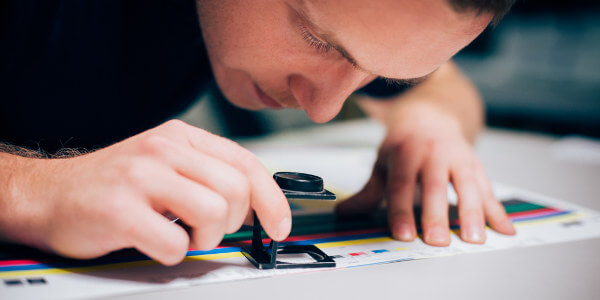 This is always true, and I make no bones about this, you will be able to get cheap printing at many companies, who have made this the focus of their business.
Competitive pricing…
At Gold Coast Printers, we prefer to be very competitively priced, so there will not be much of a difference between our prices and those companies who focus on price.
Our primary focus is our relationships with our customers. Quality of print is required and expected, but what your print company is prepared to do for you, or to go that extra mile, is not. We will, and do, go the extra mile for all out clients, big and small. If you get a chance, search for us on Google, and read some of our reviews from clients, they speak for themselves.
Cheap printing – A race to the bottom
Cheap printing is available, and there are companies who will print business cards for free, and then disguise the cost in freight costs, or stock upgrades. We at Gold Coast Printers have looked at these models, which have a place in the market, of course, and are really valuable to our clients who need a small number of business cards printed, for a small project, which does not need to represent their brand.
We can also provide cheap printing, and we do, but we need to make a margin, otherwise we, like many other printing companies will also be closing our doors and going fishing. If we all are only competing on price, it is a race to see who will go out of business first.
So how do we justify charging more than those companies that provide super cheap printing.
We provide you with the full price, so you know what the freight will cost.
We will be able to assist you with artwork and getting your work print ready
You can phone us and chat about your project, we are always happy to help you with your design
We can get things done really fast when required. So if you need Exec business cards, or flyers done in a flash, we will stop what we are doing, and make your work to help you out of your predicament.
We will save your artwork, and so long as our computers are going, we will be able to repeat your orders for you.
Did I mention that you can phone us and talk about your project?
We will give you advice on what stock you should use to best suite your project.
We can print almost anything, but try to stick to our core products, so we don't print on hats, T-shirts, mugs, but call us and ask us if we can help.
We are by far and away the friendliest printers in the world – Just ask us!!
To send us a quote request on how to get work print ready, go HERE.
Go HERE to have a look around our website, which gives an overview of our core products.
If you would like to view our core services: